MUSIC LEARNING TREE
Early childhood
INTERNATIONAL TRAINING COURSE 2021-2022
Music Learning Tree - early childhood was born after many years of hard work, passion and research.
It combines my experience with groups of children age 0-5 and the research done in music education by other wonderful international teachers that I met during my years of teaching.
Basically, I created the course that I wanted to follow when I was a young teacher, more than 15 years ago and this year it is at its third edition.
In this course we will start from important reference theories (such as Gordon's Music Learning Theory), to arrive at practical suggestions and strategies to apply with the students. We will study, sing and dance together, bringing real examples and activities to the centre of our interest.
Teaching is hard work so for me it's really important to share with you methods and ideas that can really help you in the work with the little ones.
Ready to find out more?
IS THIS YOU?
- you love being a teacher and the idea of doing this job better and better makes you happy and full of energy
- you are looking for a training course that gives you a solid foundation to work with your students 
- you like to deepen your understanding of music education to connect more with your students
- you have been teaching for a while, have attended courses and workshops you but feel like you want to add something new and fresh to your approach
- you like to work with groups and families in different contexts, being a music facilitator makes you happy!


GREAT! GOOD TO SEE YOU HERE!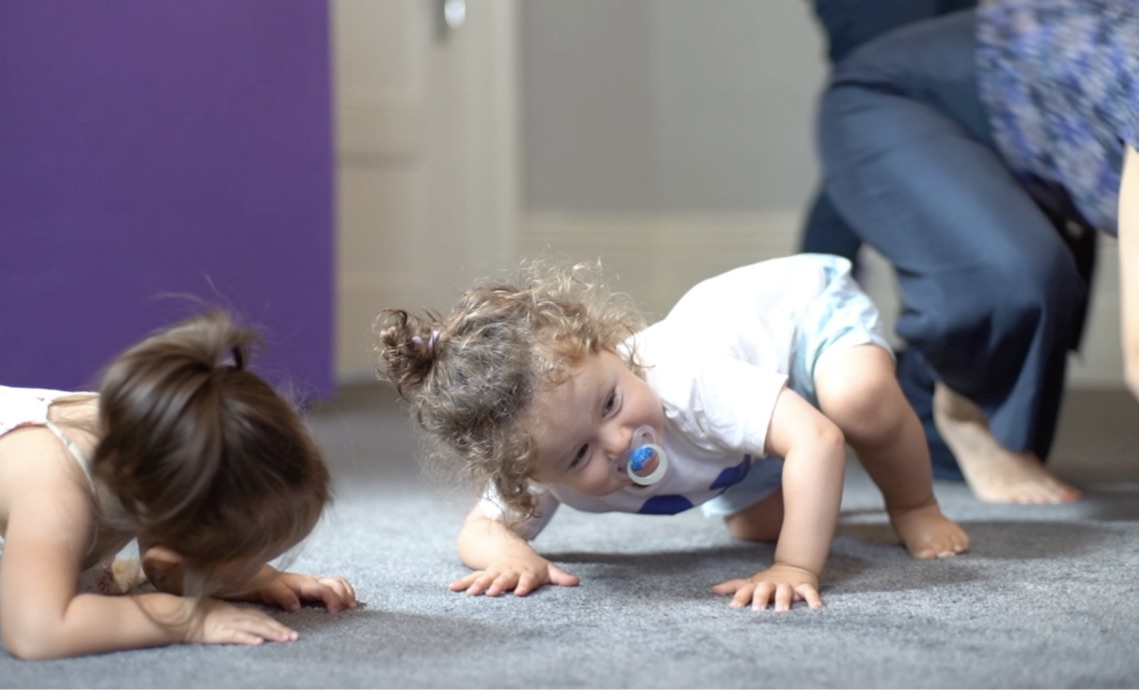 I'm really happy to present you
Music Learning Tree - early childhood
, the international course that will help you to build your unique approach in music education!
IF YOU ARE HERE YOU PROBABLY THINK THAT:
- music doesn't have to be simple to be taught to children
- each child has similar but different learning times and you're now ready to follow an approach that can support all of them
- learning music in itself is fundamental to a child's development
- creativity and improvisation should be part of the educational curriculum of a music teacher
- singing the usual children's songs can be very repetitive and it's time for you to rediscover your own musicality and create a richer repertoire for your classes
Thanks to the most recent research and studies done in music education, we know now that there are approaches and teaching methods that can satisfy the needs of the teacher as much as those of the students. The secret lies in following the learning path of each child, without forgetting the beauty and richness of music.
READY TO START A NEW JOURNEY INTO MUSIC EDUCATION?
I think that being a music teacher does not only mean having a large repertoire of songs and activities but above is about knowing the LEARNING PROCESS of our students in order to follow their needs.
The course will teach you how to plan your sessions according to the correct learning sequence in order to guide your students in a wonderful musical journey made of discovery, listening, sharing and playing.
DO YOU AGREE?
- Teaching music does not mean singing only songs for children but it's a real research to develop the musicality of our students
- Knowing the theory of the learning process is as important as the practical part of the lessons
- Managing the group in an easy and fun way is important whilst working with parents and children
- Teaching music does not mean only using backing tracks, but learning to create a musical dialogue with our students and become guides able to share our knowledge for music in an engaging way.
OK! IF YOU'RE STILL HERE IT MEANS THAT YOU ARE IN THE RIGHT PLACE SO LET'S CONTINUE!
DISCOVER MUSIC LEARNING TREE
This training course, in its third edition, stems from the experience in music education that I've developed in different parts of Europe over the last 18 years.
In this course I have enclosed many ideas, studies and research done in the field of music education. At the base, there is a great passion for sharing and teaching.
We will spend 6 months together so we will have time to deepen the contents of the course and learn without rush, integrating the new ideas into your approach.
The course takes place entirely online, with my constant presence and the possibility of sharing your path with a wonderful community of teachers from different parts of the world.
We will start in October 2021, so as you study you can already start applying the things you will learn and share your experiences with me and the rest of the group.
THE COURSE


HERE'S WHAT WE'VE PLANNED FOR YOU
online video lessons about music education for children 0-5 years old starting from Gordon's Music Learning Theory, to deepen the pedagogycal aspects
developmental psychology lessons, to always feel ready to face the challenges of the work with children in a group
observation and analysis of video lessons held in private and public settings, to closely observe the musical responses of children and their families
monthly masterclasses, with international experts coming from the world of music education (Brazil, Italy, UK and more)


AND MORE...
singing, improvisation and mindfulness lessons, to become more aware of your voice and keep it healthy even after many hours of work 
access to the online course "Oh, Yoko!", to develop your musicality as a teacher through musical modes and meters
access to the online course "Music at home", dedicated to children and families with songs and activities inspired by Gordon's MLT.
access to a dedicated Facebook group where you can meet the other participants of the group and share your learning path
possibility of an internship in London and Milan
mentoring and supervision post-course 
"I was initially drawn to Tiziana by seeing her in action with her classes. Tiziana's engagement with the children, her intentionality in music education and inclusion of the caregivers in the classes were all an inspiration for my own learning. The International Training Course for Early Childhood Music that I enrolled in delivered and has been foundational for my development as a learner, teacher, and professional in opening my own studio. As with any study - you will receive out of it what you put into it. Putting into practice what I was learning allowed the theory to be played out and complete the learning cycle over and over again with the more practice I did! Tiziana is quick to reply to questions and give feedback also in the Facebook chats. The content of the online course was thorough and gave insight into Dr. Edwin Gordon's Music Learning Theory applied in an early childhood setting." Teresa, music and piano teacher from Canada
CONTENT OF THE COURSE
MUSIC LEARNING THEORY
AUDIATION
INFORMAL GUIDE
THE IMPORTANCE OF MOVEMENT IN MUSIC EDUCATION
SONGS IN ALL MODES AND METERS
MUSICAL DIALOGUE AND PATTERNS
MUSIC ACTIVITIES AGE BY AGE
plus...
developmental psychology

Non-violent communication in circle music and education

vocal health and vocal improvisation

management and business organisation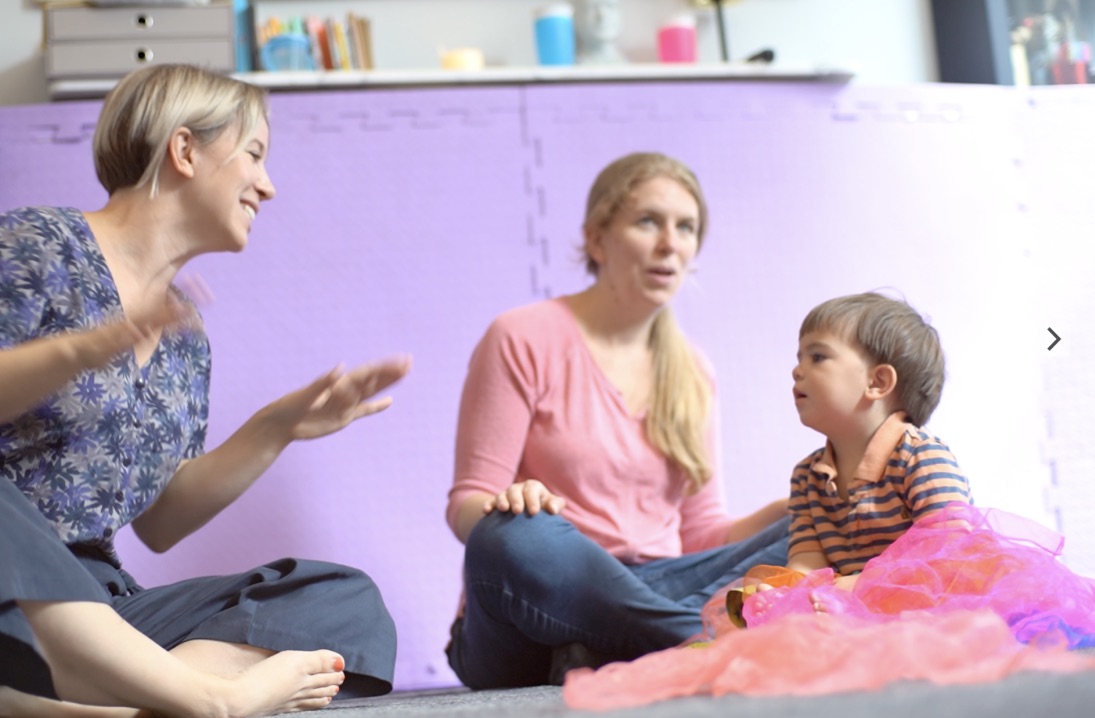 THIS IS ME!
My name is Tiziana and my greatest passion is research in music education. I have studied Gordon's Music Learning Theory and over the years I have also developed other interests including music therapy, neuro music, body music and instrumental pedagogy.
MONTHLY MASTERCLASS WITH INTERNATIONAL TEACHERS
This is the most exciting part of this course! Each month you will meet different experts that will make your journey even richer.
I chose these external experts because I know their work very well having collaborated or studied with them firsthand. From each of them, you can take ideas, theories, activities and suggestions that will make your approach truly unique and varied.
At my side, in this course, there are other incredible teachers that will lead webinars and masterclass within the course:
MARTA NOÉ - Italy
Gordon's Music Learning Theory; management and business organisation
FLAVIA CAPOANO - UK
developmental psychology
PEDRO CONSORTE - Brazil
Non-violent communication in circle music and education
GUILLERMO ROZENTHULER - UK
vocal health and vocal improvisation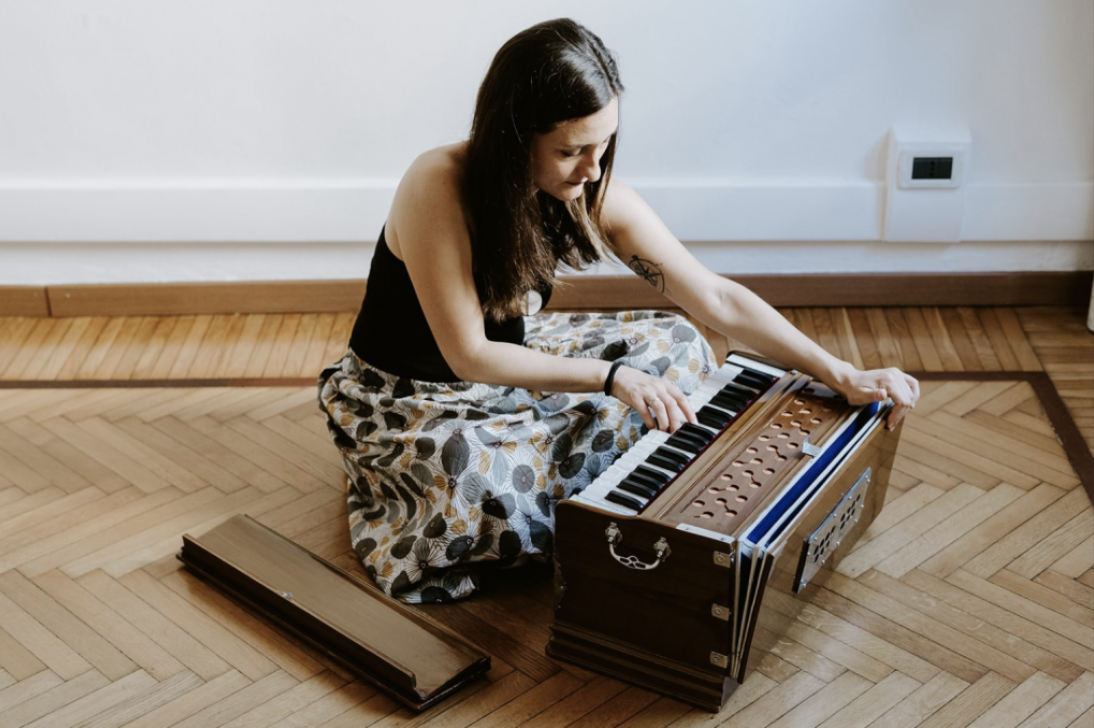 HOW MUCH DOES MUSIC LEARNING TREE COST?
Through this course you will have the opportunity to explore a child-led approach based on Gordon's Music Learning Theory and enjoy the masterclasses with international teachers.
From October 2021 to March 2022 – 6 months 
10 monthly instalments of £90
6 monthly instalments of £150
1 unique instalment of £800
The course costs £800 (payable in a unique instalment) or and you can sign for it by paying in 10 or 6 instalments.
WHY CHOOSING MUSIC LEARNING TREE - early childhood?
Firstly because this training gives you a detailed insight into teaching children age 0-5. The type of study we will do together will be really meticulous and precise, full of ideas, theories and strategies to manage your groups.
If you have worked with me before, you know that I am a teacher who really loves this job and even more I love talking about it and discussing it to improve every day more. When I hold my mentoring sessions or my workshops for teachers I don't limit myself to the surface of the topics but I go in-depth to help my students understand every aspect of my approach and put into practice a strong teaching method in their work, based on years of experience and research in the field.
In this training we will be together for many months and you will be able to create your teaching style and feel strong, autonomous and aware of your strategies.
If you feel this is what you need, send me your application. I will be happy to read about your experiences and advise you on the best path for you. I really want you to find what you are looking for. After a few days, you will receive an email with all the information to register for the course.