MUSIC LEARNING TREE


INTERNATIONAL TRAINING COURSE 2021-2022
After many years of studying and researching music education, I'm proud to present to you Music Learning Tree. In this course you will find a wealth of new ideas, useful activities and insight which bring together my skills in early years music, body music and music therapy.
Built and designed for teachers working with students in a group setting, I will introduce you to several important reference theories that are at the core of my research.
We will study, sing and dance together, breaking down and analysing some of my own class examples, highlighting the main principles and activities I use, with the goal of developing your v
IS THIS YOU?
You're passionate about teaching and you're fulled by the idea of improving your approach;
you're looking for a training course that gives you a solid foundation whilst pushing your boundaries;
you're excited to improve your understanding of music education and to connect better with your students;
you're looking to shake up your class routine with some new and fresh ideas;
you love working with your students and being a music facilitator gives you great satisfaction.
GREAT! SO YOU'RE IN THE RIGHT PLACE!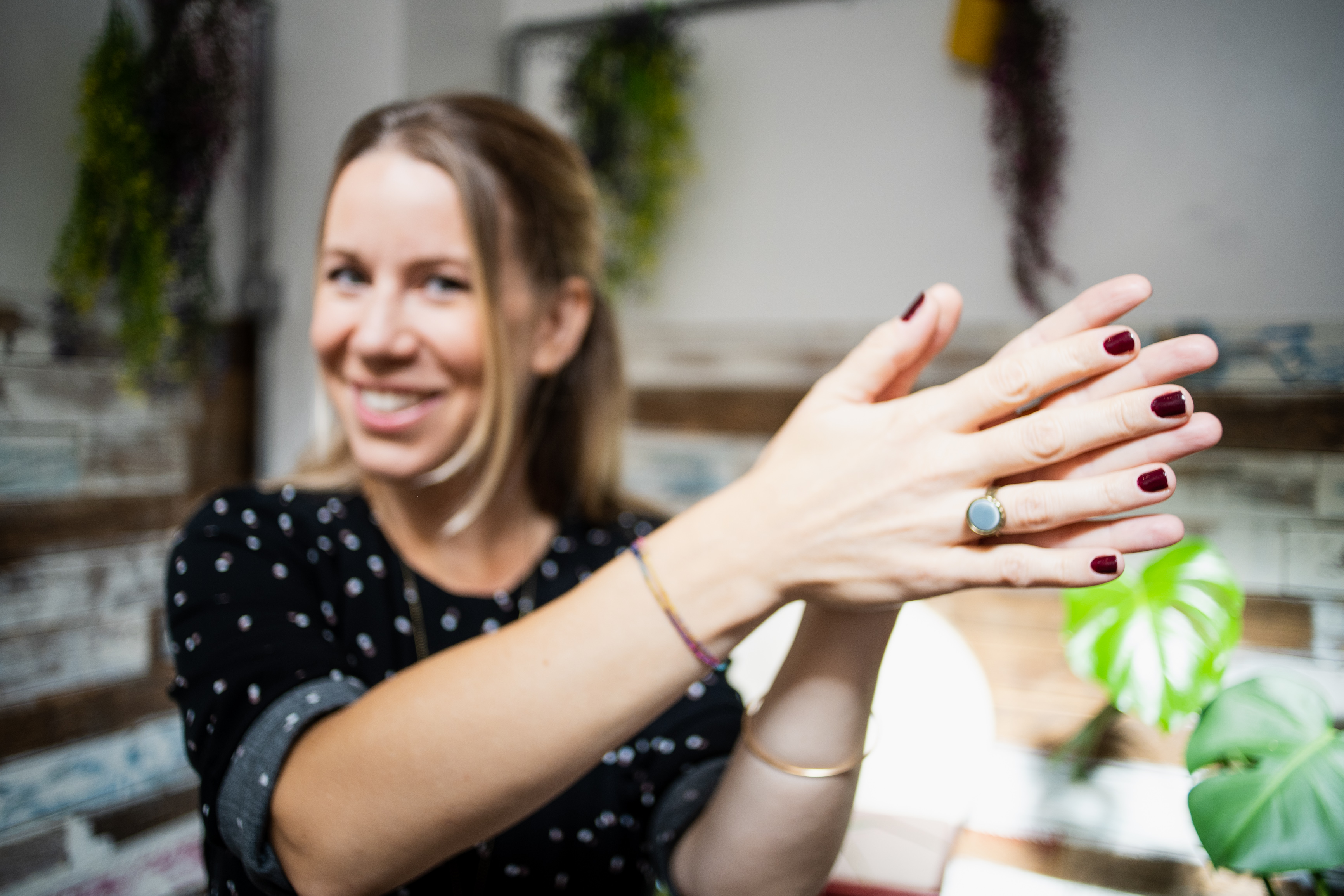 MUSIC LEARNING TREE 2021-2022, THE INTERNATIONAL COURSE THAT WILL HELP YOU TO BUILD A UNIQUE APPROACH IN MUSIC EDUCATION
IF YOU ALREADY ARE HERE YOU PROBABLY THINK:
music education should offer a richer and more varied content;
following the students' needs should be the primary focus of teaching;
learning music is fundamental to a child's development;
creativity and improvisation should form a larger part of a music teacher's curriculum;
it's important to keep learning no matter how experienced you are.
This course is designed to support us teachers as much as our students. Teaching is hard work but it should be fun and fulfilling! The secret lies in following the learning path of each child, without forgetting the beauty and playfulness of music.
READY TO START YOUR NEW JOURNEY?
When I first started music education, I felt frustrated by much of the curriculum I came across, and I always found myself searching for answers on how to properly help my students develop their musicality. At times, I felt inexperienced, lost and full of doubts but I had this big desire to seek change.
Sometimes what we need is a leap of faith, that lightbulb moment that sees us start a new chapter in which we work on ourselves and on the job we love.
THE LEARNING SEQUENCE
In this course, I'll cover the step by step learning sequence I use and show you how to adapt and apply this to your students, no matter what their instrument, ability or needs may be. We'll work on how to identify the correct learning sequence in order to provide an exciting musical journey filled with new discoveries through listening, sharing and playing.
DO YOU AGREE?
Knowing the theory behind the learning sequence is as important as the practical part of the lessons;
having a number of strategies that you can use for your group makes teaching a lot easier and more fun;
planning ahead is as important as being flexible and observing to create a program that suits your children's needs.
IF YOU AGREE, LET'S CONTINUE!
DISCOVER MUSIC LEARNING TREE
Your journey will take place over six months so we will have plenty of time to get to know each other, understand your specific needs and discover what you want to get out of the course. This time allows us to delve deep into the discussion of music education without rushing through areas and focus on integrating new concepts into your teaching approach.
The course takes place online and I'll be there to guide you through it. You'll also have the possibility of sharing your journey with our wonderful community of teachers from all over the world.
We will start in November 2021, and as you study, you can apply everything you learn with your students, sharing your experiences with me and the rest of the group.
THE COURSE
HERE'S WHAT I'VE PLANNED FOR YOU
The course is divided into two different paths:
EARLY CHILDHOOD to teach children 0-5;
BODY MUSIC FOR CHILDREN to teach young children and teenagers
or decide to take both at the same time.
WHAT YOU WILL FIND
Monthly live Q & A's to discuss the contents together;
online video lessons you can access at anytime;
extra online content focusing on children's psychological development with Music Tree psychologist Flavia Capoano;
live monthly masterclasses from international experts coming from the world of music education.
AND MORE…
singing, improvisation and mindfulness lessons, to become more aware of your voice and keep it healthy even after many hours of work; 
access to a dedicated Facebook group where you can meet the other participants of the course and share your learning path;
possibility of an internship in London;
optional mentoring and supervision post-course. 
"I was initially drawn to Tiziana by seeing her in action with her classes. Tiziana's engagement with the children, her intentionality in music education and inclusion of the caregivers in the classes were all an inspiration for my own learning. The International Training Course that I enrolled in delivered and has been foundational for my development as a learner, teacher, and professional in opening my own studio. As with any study - you will receive out of it what you put into it. Putting into practice what I was learning allowed the theory to be played out and complete the learning cycle over and over again with the more practice I did! Tiziana is quick to reply to questions and give feedback also in the Facebook chats." Teresa, music and piano teacher from Canada
CONTENT OF THE COURSE
EARLY CHILDHOOD
MUSIC LEARNING THEORY AND AUDIATION
INFORMAL GUIDE
THE IMPORTANCE OF MOVEMENT IN MUSIC EDUCATION
SONGS IN ALL MODES AND METERS
MUSICAL DIALOGUE AND PATTERNS
MUSIC ACTIVITIES AGE BY AGE
THE COURSE "OH YOKO", TO DEVELOP YOUR MUSICALITY
THE COURSE "MUSIC AT HOME", DEDICATED TO FAMILIES
BODY MUSIC FOR CHILDREN
THE ROLE OF MOVEMENT IN MUSIC LEARNING
ACTIVITIES TO DEVELOP YOUR COORDINATION
MUSIC GAMES TO USE WITH YOUR STUDENTS
THE RELATIONSHIP BETWEEN MOVEMENT AND VOICE
STEPS TO BUILD A BODY MUSIC ACTIVITY
THE IMPORTANCE OF THE GROUP DISTRIBUTION IN THE SPACE
BODY MUSIC COMPOSITION
ROUTINE OF ACTIVITIES
PLUS IN COMMON FOR BOTH PATHS…
developmental psychology course
non-violent communication in circle music and education
vocal health and vocal improvisation
management and business organisation
"Body Music For Children. A guide, a journey, a mine of ideas… I am a music entertainer for children and I have no musical knowledge as a music teacher but thanks to this course I was able to build fantastic body music activities for children in nurseries and primary school. Written, explained and accompanied by videos where Tiziana's great competence makes the webinar accessible to all… Highly recommended!" Monia, music entertainer - ITALY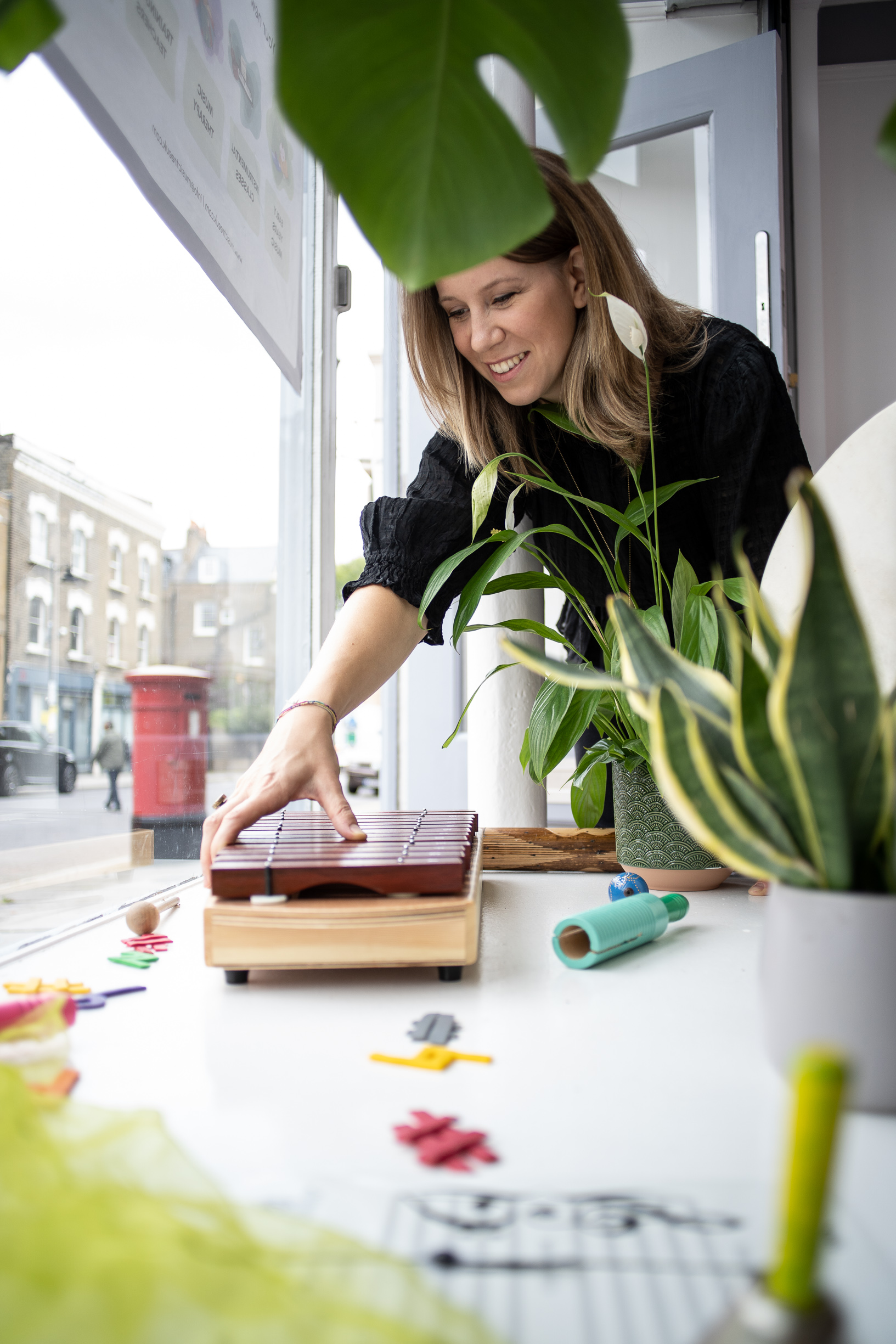 THIS IS ME!
My name is Tiziana and my greatest passion is researching music education. I am a classically trained pianist, music educator and music therapist specialising in early years music and body music. My other interests include improv theatre, Soundpainting and British Sign Language.
MONTHLY MASTERCLASSES WITH INTERNATIONAL TEACHERS
I'M PROUD TO INTRODUCE YOU TO SOME INCREDIBLE FRIENDS AND TEACHERS ON THIS COURSE. THEY WILL BE PART OF YOUR JOURNEY AND GUIDE YOU IN THEIR SPECIFIC AREA OF EXPERTISE.
This is probably the most exciting part of the course! Each month you will meet an expert who will make your musical journey even richer. Each of them will provide you with new ideas, activities and suggestions that will make your approach truly unique and varied.
Music Learning Theory: Music archetypes; management and business organisation.
Developmental psychology
Non-violent communication in circle music and education
GUILLERMO ROZENTHULER – UK
Vocal health and vocal improvisation
STOMP-style body percussion and samba drumming
Batucatudo
HOW MUCH DOES MUSIC LEARNING TREE COST?
Through this course, you will have the opportunity to explore a child-led approach and enjoy the masterclasses with international teachers.
You can sign up for the Early Childhood, Body Music For Children or both.


EARLY CHILDHOOD
FROM NOVEMBER 2021 TO APRIL 2022 – 6 MONTHS
EARLY BIRD UNTIL THE 8TH OF NOVEMBER
10 monthly instalments of £95 (saving £250)
6 monthly instalments of £150
or
1 payment of £850 (saving £350)
FROM THE 9TH OF NOVEMBER
10 monthly instalments of £120
6 monthly instalments of £200
or
1 payment of £1050 (saving £150)


BODY MUSIC FOR CHILDREN
FROM NOVEMBER 2021 TO MAY 2022 – 7 MONTHS 
EARLY BIRD UNTIL THE 8TH OF NOVEMBER
10 monthly instalments of £95 (saving £250)
6 monthly instalments of £150
or
1 payment of £850 (saving £350)
FROM THE 9TH OF NOVEMBER
10 monthly instalments of £120
6 monthly instalments of £200
or
1 payment of £1050 (saving £150)


WANT TO SUBSCRIBE TO BOTH PATHS?
By following both paths, we will be together for 7 months from November to April bi-weekly, and you will have the opportunity to study how to work with children from early childhood to adolescents. The cost is £1800 if you pay in one payment or you can choose between different instalments options.


MUSIC LEARNING TREE 0-5 + BODY MUSIC FOR CHILDREN
From November 2021 to May 2022 – 7 months 
EARLY BIRD UNTIL THE 8TH OF NOVEMBER
14 monthly instalments of £110 (saving £490)
19 monthly instalments of £154
or
1 payment of £1250 (saving £780)
FROM THE 9TH OF NOVEMBER
14 monthly instalments of £145
10 monthly instalments of £203
1 payment £1800 (saving £400)
APPLY FOR MUSIC TREE SCHOLARSHIP
Every year I create a space on my course for one student who I believe has a big potential in the field of music education. This scholarship would allow one student to participate in "MUSIC LEARNING TREE – International training course" at no cost. The application is only open to people under the age of 26 and have been affected adversely by external financial hardships.
WHY CHOOSE MUSIC LEARNING TREE? 
Depending on what you choose, this training course gives you a detailed insight into teaching early years music all the way up to adolescence. The study we will do together will be really meticulous and precise, full of ideas, theories and strategies to manage your groups.
If you have worked with me before, you know that I am a mentor who really loves this job and I love to talk about it even more. When I hold my mentoring sessions or my workshops for teachers, I provide an in-depth explanation for every aspect of my approach based on my years of experience and research.
We will be together for many months and you will be able to develop your teaching style and feel strong and autonomous. My mission is to help you cultivate your unique personality in your work.
If you feel this is what you need, send me your application. I will be happy to read about your experiences and advise you on the best path. I really want you to find what you are looking for. After a few days, you will receive an email with all the information to register for the course.